Selling electric share cycle day pass at Tokyo Station Nihonbashiguchi Pasona Building
Selling electric share cycle day pass at Tokyo Station Nihonbashiguchi Pasona Building
Hands Free Travel Association sells a 1-day share cycle pass at Pasona Building in front of Tokyo Station Nihonbashiguchi. The fee is 2160 yen for 24 hours. There are several ports that return share cycles, as shown in the map below, and there are several places near the main station, and you can go sightseeing by bicycle all day, or can take a train on the way to move and rent a bicycle.
Booking page
https://tebura.ninja/booking/?store_id=9200
Contact:
Watanabe 070-6527-0333
What is a bicycle sharing service?
Bicycle sharing service is an eco-style in which public bicycles are shared among users. This service is operated by NTT DOCOMO.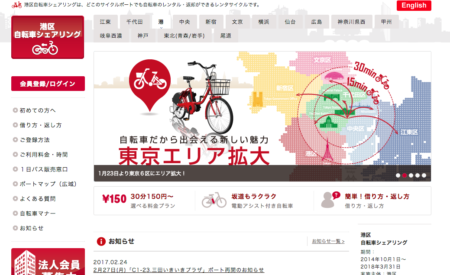 This bicycle sharing service picks up a rental bicycle from a bicycle parking lot called "cycle port", and after using it freely, it is possible to return the bicycle to the destination port! Although the names differ depending on each region and ward.
Even if you are temporarily staying in Tokyo, the bicycle sharing service, which can be used as much as you need on a daily basis, without having to buy a bicycle, can be said to be the greatest advantage being available casually!
Below is a picture of the cycle port.